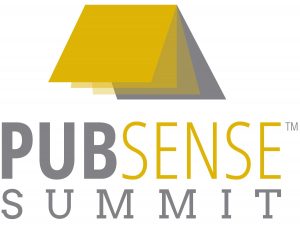 PROMONTORY PUBLISHER TO SPEAK AT PUBSENSE SUMMIT:
Bennett Coles Joines Stellar Faculty at Premier Publishing Conference in Charleston, SC
February 1, 2015, CHARLESTON, SC – The PubSense Summit™ team is thrilled to announce that Author and Promontory Press Publisher Bennett Coles will be a featured speaker at the 2015 PubSense Summit taking place at the Francis Marion Hotel in Charleston, SC, March 22-24, 2015! The Summit is comprised of the best and brightest people in publishing, author branding and book marketing, all gathered to help emerging authors and small publishers make sense of a rapidly shifting landscape.
Bennett is an award-winning author who has the rare distinction of having been published via all three methods: traditional, hybrid and self-publishing. His own first published novel, Virtues of War, won the 2013 Cygnus Award for military science fiction and he recently signed a three-book deal with Titan Books of London and New York.
In watching with growing concern how closed the traditional publishing world has become to new authors, he founded his own publishing company, Promontory Press, in 2010. Dedicated to giving talented new authors their shot at the market, Promontory offers both traditional and hybrid publishing models and is proud to number amongst its authors both newcomers and best-selling veterans.
Bennett will be a triple-featured speaker on the panels: Free Master Class: Prepping for PubSense, The Book Distribution Chain: Fact vs. Fiction, and What's Trending: Projections and Postulations from the Pundits! In each of these sessions, he'll draw on his extensive experiences as an author and professional publisher who knows the angles of the business and how authors can position themselves for successful writing careers.
"As an author and publishing CEO, Bennett knows quality and delivers it in his own work and that of others," said Shari Stauch, PubSense Summit partner. "We're excited to have Promontory as a sponsor and to have Bennett sharing his wealth of knowledge with our attendees."